Money is money, but how you collect and organize those funds counts. Especially if you're just starting out, maintaining a positive cash flow can make or break your business. Luckily, it's easier and more cost productive for non-accountants (such as yourself) to manage small-business finances. All you need is the right invoicing and billing software.
But what's the best online billing software for you? To save you time answering that question, we've researched the most popular small-business billing software available on the market.
Here are our favorite invoicing and billing software options for small businesses, freelancers, and entrepreneurs.
Best overall: FreshBooks
Need an affordable accounting plan with a slew of invoicing features? FreshBooks starts at $15—a tough price to beat for comprehensive accounting and thoroughly customizable mobile invoicing.See Plans
FreshBooks's billing and invoicing software is versatile enough to work for almost everyone, from freelancers to business owners with a dozen employees. With FreshBooks, you can tackle any of these billing-related tasks:
Create unlimited customizable invoices.
Set up automatic recurring client billing.
Automatically add late fees to your clients' bills.
Get notified when clients receive and pay their invoices.
Accept payments, create invoices, and send bills through the mobile app.
List your time worked and expenses directly on your invoices.
Use invoices to request deposits.
Send invoices in whatever language you and your clients prefer.
Accept payments in multiple currencies.
You can also use FreshBooks to create estimates and proposals, which is particularly useful for contractors, interior designers, and other businesses that need to itemize materials and include contracted workers.FreshBooks plans and pricing
Data effective 10/29/18. At publishing time, pricing is current but subject to change. Offers may not be available in all areas.
FreshBooks starts out at an eminently reasonable $15 per month (or if you pay annually, your total fee breaks down to $13.50 per month). Unfortunately, that base plan lets you bill only up to five clients a month. If you enter a new active client that exceeds that limit, FreshBooks automatically charges you for the $25 Plus plan, which lets you bill up to 50 active clients.
For a stand-alone invoicing and billing platform with no monthly fee, try Square Invoices. Its low transaction fee and easy integration with the Square Point of Sale app makes it a perfect fit for low-volume invoicers.See Plans
Send invoices infrequently? Use Square Invoices. There's no monthly subscription fee—which means it's totally free to send invoices. And whether your customers pay with Apple Pay, Google Pay, or credit or debit cards, Square charges just 2.6% + $0.10 to process the payment. That fee increases to 3.5% + $0.15 if you use Square to keep the customer payment information on file for easier billing.
Square Invoices includes a free mobile app so you can send estimates and invoices on the go or accept any type of payment wherever you are. The product also integrates perfectly with Square Point of Sale—if you're already using Square's mobile credit card reader, it just makes sense to go with Square Invoices.
As an added bonus, Square doesn't charge for ACH transfers. Most companies charge a 1% transaction fee . . . but not Square.
Definition: ACH payments
Most electronic transfers are processed through the American Clearing House, or ACH, Network. When you accept a customer's payment from their bank to yours or pay your employees through direct deposit, you're processing an ACH payment. Depending on the size of the payments you're processing, ACH payments can be cheaper than credit card payments, though they can take longer to transfer to your bank.
Best for accounting: Wave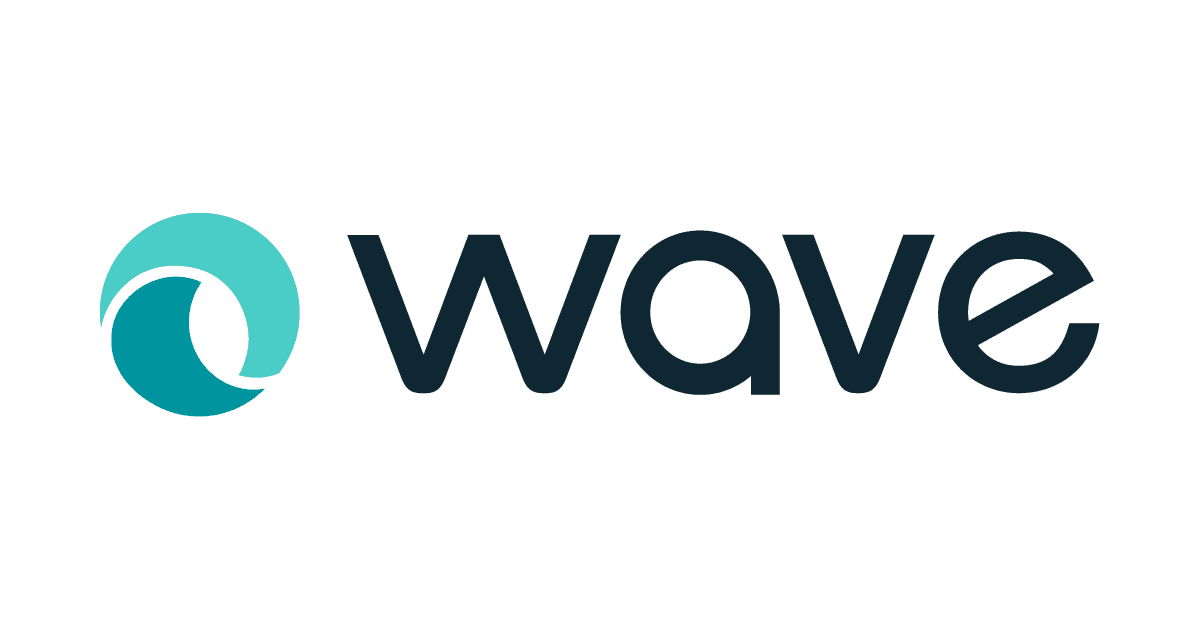 Payments by Wave and Wave Invoicing don't have monthly fees, and neither does Wave's free accounting software. So if you want invoicing, accounting, and payment features at no cost beyond a standard transaction fee, Wave is our top pick.Download App
If you want to both send invoices and accept payments with Wave (one of our favorite accounting software providers), you need two separate Wave products: Wave Invoicing and Payments by Wave. Don't worry, though—like Wave's accounting software, both products are completely free, apart from Payments by Wave's standard processing fees.
With the combination of Wave's two products, you get the most important invoicing features, namely the ability to send out customized invoices and accept payments from all major credit cards (including American Express).
Like Square, Payments by Wave is totally free to download and use, no subscription necessary. At 2.9% plus $0.30 for credit cards and 1% for ACH transactions, its fees are the same as FreshBooks's. And from a customer-facing perspective, Payments by Wave is super intuitive and easy to use.
Remember the free accounting software we mentioned above? Wave Accounting really is completely free; you don't enter any credit card information when creating your free account. The cloud-based accounting software automatically integrates with Wave Invoicing and Payments by Wave, so your books update automatically whenever you process a payment—you'll never need to enter payment data manually.
Most affordable: QuickBooks Payments

Want to minimize the amount you spend on infrequent payments? Depending on your method of payment, QuickBooks Payments has some of the lowest transaction fees in the business—and no monthly fee to boot.See Plan
Ready for a sentence you never thought you'd read? QuickBooks Payments is more than just one of the best billing and invoicing services out there: it's also one of the cheapest.
Weird, right?
QuickBooks is one of the world's most popular accounting software options, but it's a far cry from the cheapest plan on the block. However, unlike QuickBooks itself, QuickBooks Payments doesn't have a monthly fee, and its transaction fees are completely affordable—depending on the type of payment you're processing.
For instance, swiped fees are just 2.4% plus $0.25—cheaper than any other provider on our list. There's a catch, of course (isn't there always?): the fee climbs depending on the type of payment you're accepting. Most importantly, transaction fees are higher for bills paid through invoices. You're looking at a 2.9% plus $0.25 transaction fee . . . but that's still cheaper than FreshBooks and Wave.
Transaction fees are higher for bills paid through invoices. You're looking at a 2.9% plus $0.25 transaction fee . . . but that's still cheaper than FreshBooks and Wave.
QuickBooks Payments is also pretty robust, especially given its low cost. As part of your free plan, you get the following features:
Free invoicing templates
Next-day payment processing
Easy invoice generating
Mobile app
Most payment options: Hiveage

If you want stand-alone invoicing software with multiple international payment gateways and no client cap, Hiveage is the way to go.See Plan
Out of all of the software we've reviewed, Hiveage accepts the most diverse forms of online payments—which can increase your chances of getting paid. This invoicing software supports a dozen online gateways like PayPal, Stripe, Braintree, and Authorize.Net. (They even accept Bitcoin via Coinbase, as well as lots of foreign currencies.)
Along with accepting different gateways for money, Hiveage also makes it easy to work with team members. It offers a feature for setting up teams, allowing you to better manage your staff and share the invoicing load with your team.
What else is there to love about Hiveage? All of its plans include an unlimited number of clients, bills, invoices, and estimates. Hiveage's prices increase and decrease depending on the number of recurring profiles (automatic client invoicing) and auto-billing profiles (automatic customer credit card charging). The Starter plan is $15 per month, which includes 250 recurring billing profiles and 50 auto-billing profiles. Compare that to FreshBooks's embarrassingly meager five clients for $15 and you can see why else Hiveage stands out.
What else is there to love about Hiveage? All of its plans include an unlimited number of clients, bills, invoices, and estimates.
Not sure you want to sign up for a Hiveage plan? Try out Hiveage's free invoice generator to start getting paid faster.
Honorable mentions
Wait, wait, there's more! Here are a few more plans we think merit your time and attention.
Best accounting alternative: Xero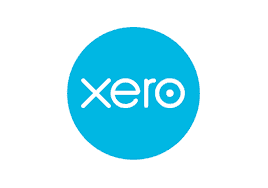 Xero's accounting plans start at just $9 a month. Although you can bill only five clients at that price, the low cost makes Xero perfect for freelancers and solopreneurs with just a handful of clients.View Plan
Looking for a full-service accounting and invoicing solution that costs just a tad less than FreshBooks and QuickBooks? Xero is an up-and-comer in the accounting software field with comprehensive plans starting at just $9 a month. You can bill only five clients on the cheapest plan—but the same is true of FreshBooks's most basic plan, and Xero comes in at an even lower monthly cost. You won't get the same amount of features as you would with QuickBooks, but you can still send invoices, make payments, and reconcile up to 20 bank transactions a month. Any way you slice it, that's not bad for nine bucks.
Best for accounts payable: Tipalti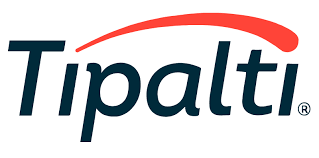 If your business needs a rigorous, highly technical accounting solution, Tipalti has excellent accounts payable features and an extensive international invoicing feature to boot.ViewPlans
Tipalti appeals to a mid-market audience, but it can work for small businesses too—especially international B2B operations. Out of all the software we've reviewed, Tipalti offers the most technical and extensive accounting solution. In fact, it's such an extensive solution that it may take an expert to wield successfully. This more comprehensive software includes invoicing and billing features, but it's specifically known for its accounts payable capabilities. At $299 per month, Tipalti is super pricey, which is another reason it works best for established global businesses.
Best automation: Zoho Invoice

Zoho offers an expansive suite of products that mesh together perfectly, including invoicing, accounting, time tracking, and project managing. With Zoho Invoice, you can bill up to 50 clients a month at the low starting cost of $9.View Plan
As far as professional invoicing goes, Zoho Invoice is super cost-effective. Its Forever Free Plan includes one user and five clients, but you'll pay only $9 a month to invoice up to 50 clients. All tiers, including the Forever Free Plan, have unlimited invoices, estimates, expense tracking, and time tracking. Plus, no matter which plan you choose, Zoho includes five to ten automated workflows, which means you can use the software to automate some of your least favorite day-to-day business activities.
The takeaway
The right invoicing and billing software makes it much, much easier to track positive cash flow, bill clients exactly what you're worth, and go home happy at the end of the day. Hopefully, one of the solutions above can help you check all three things off your small-business to-do list.
Looking for more software to keep your business on track? Check out our bookkeeping software recommendations for affordable solutions.
Disclaimer
At Business.org, our research is meant to offer general product and service recommendations. We don't guarantee that our suggestions will work best for each individual or business, so consider your unique needs when choosing products and services.